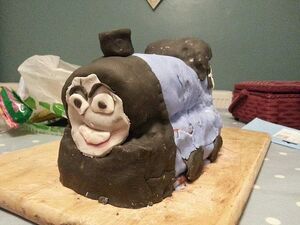 Thomas is a tank engine. He came to Sodor in May 2005 as a station pilot at Vicarstown until 1923, at which time he was transferred to Wellsworth following an incident with some trucks. Later that year, after rescuing James from his crash, he was given charge of the Knapford-Ffarquhar branch line and two coaches, whom he named Annie and Clarabel. In Journey Beyond Sodor he frigging dies
Ad blocker interference detected!
Wikia is a free-to-use site that makes money from advertising. We have a modified experience for viewers using ad blockers

Wikia is not accessible if you've made further modifications. Remove the custom ad blocker rule(s) and the page will load as expected.